Your next step towards reduced product development cycles, increased efficiency, and exceptional reliability begins at booth 6048 at the Automotive Testing Expo in Novi, Michigan.
The event is America's largest vehicle and component testing and validation technology and services exhibition, featuring more than 300 exhibitors and attracting over 6,000 attendees.
Where is the show?
Automotive Testing Expo 2021 will be held in Novi, MI, on October 26, 27, 28.
Tuesday, October 26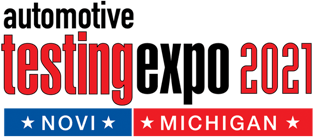 9 am – 5 pm
Wednesday, October 27
9 am – 5 pm
Thursday, October 28
9 am – 3 pm
Add these dates to your EMAIL CALENDAR or GOOGLE CALENDAR.
Don't have much time?
Our experts are happy to reserve a time slot for you to answer questions.

Contact us for appointments at the show:
888.512.5788
info.us@gantner-instruments.com
We look forward to seeing you at booth 6048.
Download your FREE invitation letter today!